National Guild of Hynotists – Hypnosis Certification
About the Alliance Training Provider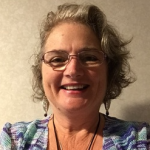 LEAD TRAINER
Virginia Waldron, CH, Cl,  holds a Masters degree in Transpersonal Psychology and is a Certified Hypnotist through the National Guild of Hypnotists (USA). She is certified by the International board of regression therapy (IBRT) and is an LBL Facilitator with MNI. Virginia is also the founder and director of the Rose Heart Centre in Virginia.
About the Course
This professional level training, National Guild Hypnosis Certification program in Hypnosis, is now offered in a virtual classroom.
This training program provides students with the highest quality of hypnosis training, with professional ethics and standards, emphasizing practical experience supervised by a qualified instructor. The curriculum is designed to provide a complete practical approach to hypnosis, which enables graduates to enter the field of private practice with excellent skills and confidence.
Hypnosis is a powerful tool for healing, growth and transformation, and this is an easy course, very effective for those who wish to advance their careers in complementary disciplines such as medicine, psychology, psychiatry, social work, nursing and teaching.  This level of training enables graduates to enhance their professional and personal lives.
Some of the topics covered in the National Guild of Hypnotists – Hypnosis Certification are:
What is Hypnosis?
Hypnosis Vocabulary
Client centered Approach
Structure of a Hypnosis Session
Environmental Influences and Distractions
Cautions and Contradictions
Self Hypnosis and Auto Suggestion
Trance Depth and Trance depth Assessments
Creating Suggestions, Positive and Negative, Direct, Indirect and Embedded Suggestions
Building Rapport
Inductions, Deepening, emerging techniques
Suggestion Management and Suggestibility Assessments
Rhythm and Voice Control, Pacing and Guiding
Scripting Structure and writing
Resistance
Progressive Relaxation
The course will also teach Hypnosis Techniques for:
Anxiety
pain Management
Smoking Cessation
Weight management
Stress management
Fears and Phobias
Age Regression
Fertility and Childbirth
Other broader application topics also include:
How to Run a Hypnosis Practice
Marketing your practice
Working with clients remotely
Emotional Freedom Technique
Other things to note about this course:
The content of this course if the same hours as the normal face to face course, so students would need to attend the classes full time.
Access to tis course will require a WiFi connection and screen so you can watch and be part of the class.
You will also need to provide your own volunteers so you can practice what you have been taught.
This course is a prerequisite for Virginia's Past Life Regression training program, and her Advanced Age regression program, needed for further LBL training with MNI.