Master Clinical Hypnotherapy
Certification – Module 1 Basic Hypnotherapy
About the Alliance Training Provider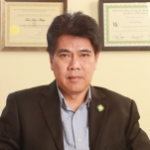 LEAD TRAINER
Dr. Teoh Hooi-Meng has a PHD in Clinical Hypnotherapy, is a Master Hypnotherapist and Regression Hypnotherapist. He is a certified instructor for GHR (UK) and also practices NLP, EFT and Time Line Intervention. Dr Teoh is an LBL Facilitator with MNI and a contributing author to
Memories of the Afterlife
. Dr Teoh speaks both English and Mandarin.
About the Course
The Master Clinical Hypnotherapy Certification is divided into two modules. It provides the training and experience for those who wish to practice hypnotherapy professionally.
Together, module one and two meet the pre-requisites requirements for Regression and Womb-work Hypnotherapy for LBL training with MNI. This course description is for module 1 – Basic Hypnotherapy. For information module II, click here.
Some of the topics covered in this Master of Clinical Hypnosis Course are:
Effective Intake and Pre-Talk and the formulation of a Session
Theory of the mind
Conscious, Subconscious and Superconscious Minds
Formulation and Delivery of Suggestions
Different Types of Hypnotic Inductions and Deepening Techniques
Personalized Inductions
Emerging, Tone and Pacing
Self-Hypnosis
Cautions and Contraindications
Tools of the Trade
Client Centered Approach
Gestalt Techniques
Parts Therapy – Facilitating a Parts Session, Essential Steps in Parts Therapy and the Eight Fundamental Parts
Interactive Hypnotherapy
Stress Reduction, Weight Reduction, Smoking Cessation
Time Line Therapy, Spirit Releasement Therapy, Dream Interpretation and more
Upon completion of both modules and required practice and course work students receive the Hypnotherapy Certification as well as the eligibility for membership in the General Hypnotherapy Register, UK.
To register, or for more information contact Dr Teoh.