Subscribe to the Institute's Quarterly Journal today to enjoy new Life Between Lives® stories and articles.

The Michael Newton Institute's quarterly journal enables the sharing of LBL stories from around the world with the public. The journals showcase interesting and new trends and developments in this life-changing work…
Join the many who have already subscribed to Stories of the Afterlife™ and found it a great way to stay inspired with the wisdom and healing that LBL brings.
Stories of the Afterlife seeks to satisfy the deep hunger for personal and spiritual knowledge that is expressed by countless members of the public who have been inspired by reading the work of Dr Michael Newton, or by having their own LBL session.
We consistently receive avalanches of requests from people just like you, who seek more information about the wisdom offered by LBL and our quarterly journal is your way to stay connected and updated.
You will receive four issues per year, which offers you a way you can:
Receive some of the latest LBL cases delivered straight to your email box
Gain inspiration from experienced LBL Practitioners from around the world, including feature articles
Hear about LBL research
Follow how MNI is continuing the legacy of Dr Michael Newton and building on his ground-breaking work.
Beautifully edited by our own LBL facilitators, every issue of the Stories of the Afterlife  journal brings inspiration to you with stories of hope, expanded understanding and personal growth, at a small investment of only $24.97  (USD) for four Journal issues per year.
Each Journal issue offers a theme for the cases and articles that you can apply to your own life. Many Stories of the Afterlife  issues have themes that gather together LBL experiences from clients all around the world. Past themes have included 'Environmental Trauma', 'Healing', 'Support' and 'It's a Big Universe Out There' which  showcased some of the more unusual LBL sessions.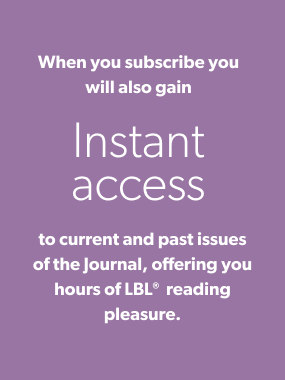 Access Sample Articles
Find out more about what's in each issue
Hear what others had to say
"It is so fantastic to be able to have a journal that warms my soul and inspires me so much! I can't wait for the next issue! Love reading all the stories, they make me feel like I am part of the experience, while the messages touch my heart! Please keep up the good work, and bring us more of those great stories, interesting interviews and articles! Thank you MNI team!"
Subscribe to Stories of the AfterlifeTM
$24.97 USD annually
Follow the secure payment process via the button below. Once your subscription is complete, you will be taken to our 'Thank You' page as confirmation, where you will also gain access to the journal archives. Contact us at admin@newtoninstitute.org with any payment issues. (Terms and Conditions are defined below)
Your investment
Not only does your investment in a Stories of the Afterlife subscription bring you LBL wisdom for inspiration, every subscription supports MNI to continue the work pioneered by Dr Michael Newton and we thank you. The Newton Institute is a registered not for profit organization committed to sharing the wisdom of the afterlife to benefit humanity.
For those who feel called you can also check out our Donate page.
Terms and Conditions – Stories of the Afterlife Subscription
Stories of the Afterlife is published by the Michael Newton Institute  for Life Between Lives.
The full subscription rate is for one year (four issues) at an investment of US $24.97. Renewal by PayPal is automatic so please keep a note of your subscription commencement and renewal date. Should you wish to cancel your subscription you must do so manually, in PayPal.
Once subscription rates are paid no refunds will be given.
If the Journal's publication changes frequency per annum we will honor the number of issues paid for and not the term of the subscription. We will advise you of any such changes to frequency well ahead of time.
The Michael Newton Institute  (MNI) will collect your personal details in order to process your order and keep a record of your subscription account.
MNI will retain your personal details in complete confidence and we will never pass these on to other organizations or third parties, without your permission. We may contact you by email to provide you with information about MNI's services and to seek your opinion about the Journal, Stories of the Afterlife.
©Michael Newton Institute for Life Between Lives . All rights reserved. Material may not be reproduced without permission. While care is taken to ensure that articles and features are accurate, MNI accepts no liability for reader dissatisfaction. The opinions expressed and experiences shared are given by individual authors and do not necessarily represent the views or opinions of the publisher.