Becoming an LBL Facilitator
The Michael Newton Institute  has set the 'gold standard' for afterlife hypnotherapy training. Our aim is to provide the professional training, to the highest possible standards, in order to create and support practitioners who excel at their LBL skills.
The current steps and prerequisites to prepare for LBL Training are listed below. To stay up-to-date on changes in the MNI education program, please join our training e-mailing list below. 
If you have questions, or would like to discuss your readiness for LBL training, please contact the Registrar at registrar@newtoninstitute.org.
We look forward to hearing from you!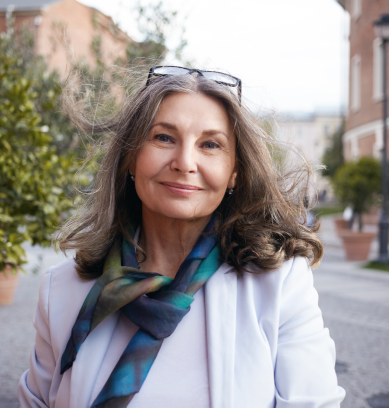 Current Steps to LBL Training and joining our LBL Facilitator Community
MNI LBL training is an amazing personal opportunity. Not only do you become qualified to offer LBL sessions to your own clients, you also become part of our MNI family and LBL Community Below is a step by step overview of this pathway. In 2023 we are making some changes to our education program, and the prerequisites may look slightly different for the next training. Please contact the registrar for more information. 
1. Become a qualified and experienced hypnotherapy practitioner
Only qualified and experienced practitioners are accepted for MNI Life Between Lives training. A minimum of 200 hours formal hypnotherapy education, encompassing age regression and the use of trauma release by therapeutic intervention techniques, or equivalent.
Please visit the list of courses with Newton Institute approved  Alliance Training Providers, available throughout the world and online.
2. Learn and practice past life regression methods
Next you should focus on training and gaining experience in age, womb and past life regression hypnotic techniques. Here you will learn to guide your clients back to key experiences so that they can understand, evaluate and place in perspective the relevance of those past experiences by integration into their current lives. Experience conducting a minimum 20 past life regression sessions is required.
Please visit the list of courses with Newton Institute approved Alliance Training Providers (Regression), available throughout the world and online.
Although womb regression experience is also desired, for those who do not have this before undertaking LBL training, a short practicum will be included in the LBL training course to ensure this skill is also covered.
Our LBL Facilitators also have a wide variety of previous past life training from a number of hypnotherapy schools around the world. Contact us to enquire if your training, (or intended training), meets the set prerequisite standard for LBL training.
4. Apply for LBL training
You are now ready to apply for LBL training!  Visit our LBL Training page to see what locations and dates are available to select a course date and location. Download, complete and submit a training application form, found on the course page.
Your application must be supported by documentation, such as copies of relevant certificates of training and qualification. You will be advised of your acceptability for training or contacted by a training advisor for further information within two weeks of applying.
A limited number of full or partial scholarships are available for each training. If you wish to apply for a scholarship, please contact Admin to see if a financial scholarship is available for your training of choice. Scholarship applicants will be asked to provide past life case studies, a personal statement/biography, financial information, and references to determine eligibility.
All students must agree to the MNI Code of Ethics, and act in alignment with the values of the Michael Newton Institute as a student, an MNI member /LBL Facilitator, even as a former member. To protect the integrity of Michaels legacy and work, this includes a clause excluding all LBL trained Facilitators from teaching LBL to others (unless in an official training role for MNI)
5. Attend an LBL training course
With a high ratio of trainers to students, and extensive mentoring support, each 6-day residential small-group training course offers students the opportunity to learn the "Newton Method" from a team of highly qualified and experienced MNI LBL trainers. Students will also discover new techniques and avenues of afterlife exploration developed and refined through MNI's Research Team and our community of LBL practitioners. Students have the opportunity to facilitate and experience an LBL session during their training and leave forever transformed and enriched from the experience. See information about upcoming training here.   
6. Practice and submit LBL case studies
Successful, newly-trained students are invited to become MNI Associate Members, as they work towards their MNI LBL certification through a practicum period of up to nine months, with the support of a personal mentor. Written and recorded case study submissions are required to demonstrate proficiency in the facilitation of LBL sessions. Case studies are evaluated by members of our Certification Team.
7. Welcome to MNI!
We will welcome you to our worldwide family of MNI LBL Practitioners.
Having successfully completed your LBL practicum, you will be invited to become a Certified LBL Facilitator and Member of the Michael Newton Institute.
As a Certified LBL Facilitator and MNI Member, your name, contact details and a brief description of your practice will be profiled on our Find an LBL Facilitator webpage. Many members tell us that the MNI referral service successfully launched, and continues to support their successful practices in past life regression and LBL facilitation.
Certified Members are also offered access to our continuing education program, our online member community, marketing resources and participation in our World Conferences.
Interested in LBL Training?
Subscribe to our Training Email List
Hear what others had to say
I was attracted to the Michael Newton Institute in a search for my mission in life. My Life Between Lives (LBL) training in 2012 totally changed my life. I found what I was searching for and it turned out to start a new chapter in my life. Since my training I have worked as a full time LBL Facilitator here in Sweden. It is the most meaningful thing I know, to help my clients get in touch with their own souls, to heal, find their mission in life and also true passion as human beings.
Ever since since I read Journey of Souls, I felt the calling to join the Michael Newton Institute as an LBL Facilitator. My LBL Training was an amazing experience and I was able to learn from the best. I can highly recommend this training to anyone who feels the calling to do this beautiful soul work.