Past Life Regression Certification Training
About the Alliance Trainer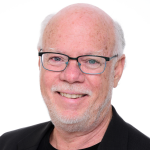 The Past Life Regression Hypnotherapy Certification is taught by Paul Aurand (Holistic Healing Centre, USA). Paul Aurand, MHt, is the Director of Education and lead Trainer for the Michael Newton Institute, certified instructor for IACT, Master hypnotherapist, LBL Facilitator and contributing author to Memories of the Afterlife.
Get in touch
About the Course
Whether you are a practicing hypnotherapist or a trained regression therapist this intimate Past Life Regression Therapy Certification training led by Paul Aurand, MHt and assisted by his experienced staff of regression therapists, provides a rare opportunity for individual instruction and supervision as well as a highly personal transformational experience.
This is part two of our highly specialized two part course that provides the training and experience for those who wish to practice hypnotherapy and earn a Past Life Regression Therapy Certification. The primary focus of part two is childhood, womb and past life regression skills. Together, parts one and two meet the prerequisites requirements for Life Between Lives® Hypnotherapy.
Some of the topics covered in this Master of Clinical Hypnosis Course are:
Specialized Regression Inductions & Deepeners
Age and Childhood Regression
Womb/In-utero Regression
Past Life Regression
Open Ended Regressions
Deepening Anchors
Protective Suggestions
Expanding Consciousness
Connecting with the Soul
Effective Regression Intake and Pre Talk
Establishing Positive Expectations & Intention of the Regression
How Memories Come & Trusting Memories
Moving Through Time & Tunnel of Time
Affect Bridge
Exploring the Initial & Subsequent Sensitizing Event
Developing Non Leading Questions
Handling the Unexpected & Conscious Interference
Healing Interventions & Inner Child Work
Exploring Life's Purpose, Soul Lessons, Conducting Life Review, Contracts, Promises & Agreements
Past Life Imprints, Release, Forgiveness & Integration Techniques
Guide Work
Gestalt in Trance & Future Pacing
Session Recording & Note Taking, Session Summary/Debrief
Preparing for LBL Hypnotherapy, and more