Life Between Lives® Past Life Regression Facilitator in Dallas, Houston, San Antonio, Oklahoma City, Charleston, Atlanta and Chicago.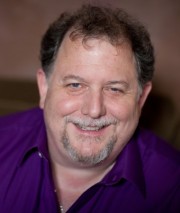 Mark is a Second Generation Past Life Regression Therapist from Dallas who offers sessions online, across the country and around the world. He helps his clients connect with spirit guides and higher self, even in Past Life sessions. Mark offers Hypnotherapy & Past Life Regression training and is a Lead Life Between Lives Instructor with the Newton Institute.
Mark has clients from Austin, Boston, Charlotte, Chicago, Denver, London, Memphis, Montreal, Phoenix, San Francisco, Seattle, Toronto, Tucson, Europe & Japan. Sessions with Mark provide the opportunity to release physical, mental & emotional connections from previous lives. In addition, clients often discover talents and abilities they can bring into their life today.
Schedule your FREE Online Consultation
with Mark to discover more about Life Between Lives, Past Life Regression & Quantum Healing Hypnosis.
LBL® Delivery
Face to Face & Online
Qualifications
Certified Life Between Lives Therapist
Certified Clinical Hypnotherapist with ACHE
Certified Master Trainer with IACT
Other Specialisations
Award Winning Instructor
Life Between Lives Lead Instructor with MNI
Past Life Regression Instructor